RealTime Results
The best in class for
mycotoxin testing.
RealTime Laboratories, Inc. (RTL) is a CAP and CLIA accredited clinical and environmental diagnostic laboratory that specializes in testing for and identifying hazardous mold, toxins, and infectious diseases.
The Most Comprehensive
Mycotoxin panel, shipped to your door.
Built by a strong team of scientists to ensure that your results are clear and concise.
Test Kits
Our Kits Are Readily Equipped to Collect Samples in the Comfort of Your Home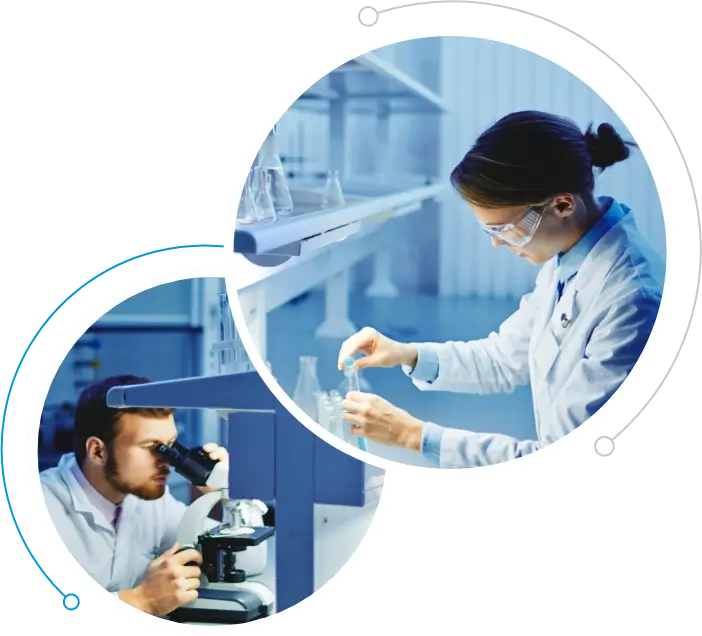 Why RealTime?
Our total mycotoxin panel is the most comprehensive available
Our total mycotoxin panel tests for the presence of 16 of the most common and toxic mycotoxins produced by indoor mold contaminants.
RealTime Labs is one of the only labs in the U.S. that tests for Macrocyclic Trichothecenes, and we are accredited in the U.S. by CAP and CLIA to perform clinical mycotoxin testing.
We offer free consultations to help understand your results
Along with our testing services, we offer complimentary physician consultations with our medical consultant to help explain patient results. If you did not go through a physician and ordered a test directly off our website, we offer complimentary consultations with our Patient Navigator to help you understand your results.
To book a consultation, please email Dr. Hooper at dennis.hooper@realtimelab.com
Don't know where to start?
Use this search bar to find our test kits and other useful information around mycotoxins and RealTime Labs
Symptoms associated with toxic mycotoxin exposure
We offer learning tools to help you understand our products and research
Featured Blogs
Featured Videos
What's New with RealTime Labs