Mycotoxin Panel
The RealTime Labs mycotoxin test detects 16 different mycotoxins, including 9 macrocyclic trichothecenes. Testing is done using the most up to date scientific methods to assure patients receive clear and comprehensive results.
Kit Components:
| | |
| --- | --- |
| Requisition Form | Biohazard Bag |
| Credit Card Authorization Form | Plastic Transport Tube with Cap |
| Instructions for Specimen Collection | Specimen Holding Box |
| Conical Collection Cup | Absorbent Pad |
| Pre-Addressed Shipping Sleeve | |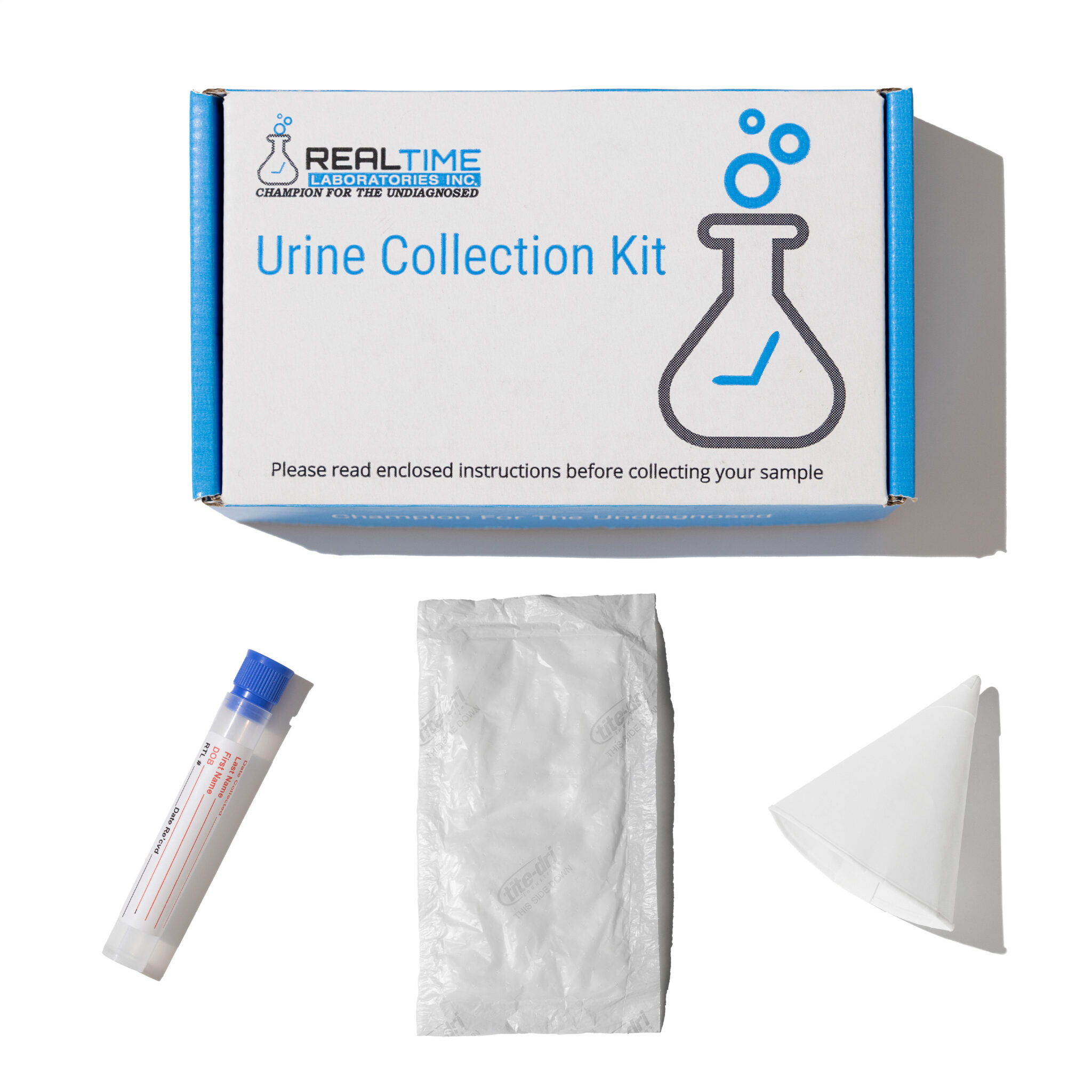 If you reside in one of those states (AK, MN, OK, AZ, MS, SD, AR, MO, TX, DE, MT, UT, NB, VT, IN, NM, VA, IA, NC, WA, KS, ND, WV, LA, OH, WI, D.C.) you may purchase this test without a physician order, however, in accordance with state laws, if you reside in all other states, a practitioner must order the test for you.
Refunds for tests purchased from our website are allowed if requested within 21 days from receipt of payment AND prior to submission of the clinical specimen or environmental sample to the laboratory. Once the specimen or sample has been given to the shipping company for delivery, we will be unable to offer a refund. The refund amount will be 75% of the purchase price. Notification of intent to cancel must be conveyed by email at refunds@realtimelab.com or via telephone at 972- 492-0419 x120.
What Are Mycotoxins?
Mycotoxins are toxic metabolites produced by fungal organisms, commonly known as molds. Mycotoxins are well documented in high quality peer-reviewed scientific journals to have a wide array of toxic effects in humans. RealTime Laboratories' dedicated team of doctors and scientists have thoroughly researched these compounds and determined the most clinically significant mycotoxins and secondary metabolites for testing.
Building upon this research, RealTime Laboratories utilizes a semi-quantitative competitive ELISA platform to determine the presence of 16 clinically significant mycotoxins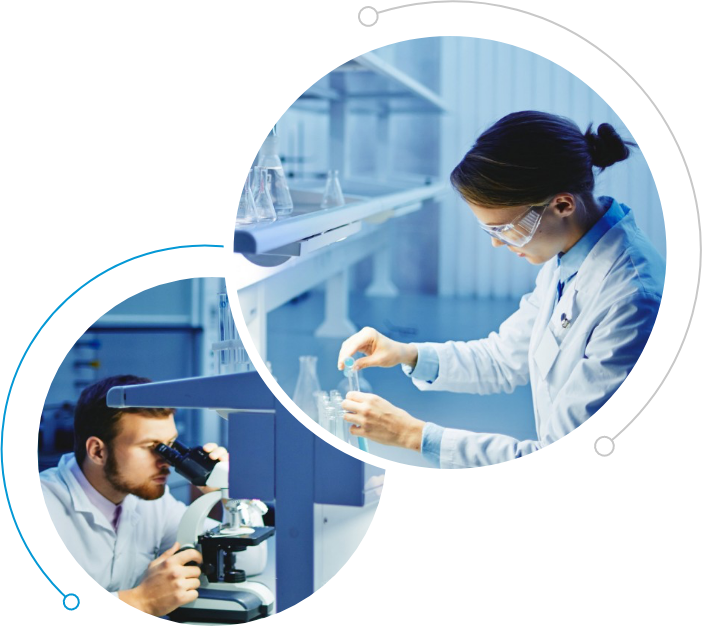 Mycotoxin
Known Health Effects
About the Panel
RealTime Lab's Total Mycotoxin Panel detects sixteen of the most toxigenic mycotoxins, including 9 macrocyclic trichothecenes that have been proven to be caused by Stachybotrys, otherwise known as "Black Mold." Testing is done using competitive ELISA, a highly sensitive detection method that uses antibodies prepared against mycotoxins.
All mycotoxin testing results are displayed in an easy-to-understand, numeric format, showing detection levels in parts-per-billion (ppb) as standardized by the FDA, WHO, CDC and Food industry for clinical use. Results also tell if the toxins in the sample were present, not present, or equivocal, along with ranges of detection for each.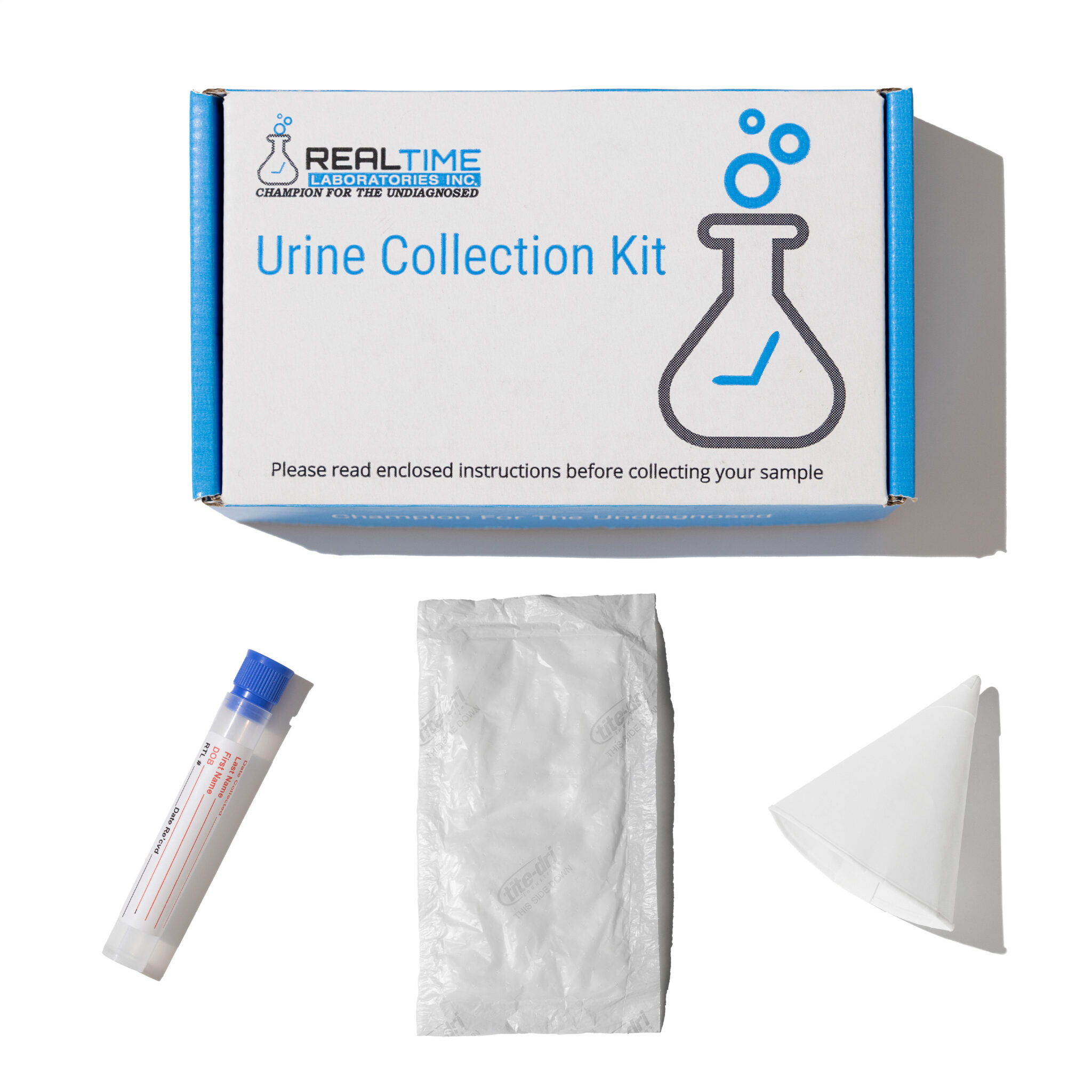 Order Now
Price: $399
Results: 7-10 Business Days
Why a mycotoxin urine test?
We primarily test for mycotoxins through a patient's urine since it is non-invasive and the most stable option. We do have an option to test mycotoxins using a tissue sample.
Questions on how to use your kit?
Check out the video!
Frequently Asked Questions
What is mycotoxin testing?
Mycotoxin testing detects the presence of harmful mycotoxin metabolites caused by mold or fungi in the body or home with a Urine or Environmental test.
What does a positive mycotoxin test mean?
It means that you have detectable levels of mycotoxins in the sample tested. After receiving a positive test you should consult your doctor for further testing and advice.
How can mycotoxins be detected?
Mycotoxins can be detected with urine or home dust sample using one of our mycotoxin test kits.
Featured Blogs
Featured Videos